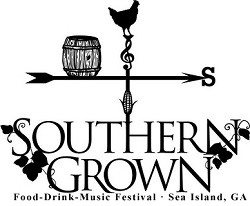 Southern Grown Concert Series presents
Join us on Rainbow Island as Simply Queen performs all the iconic songs that made Queen one of the most legendary rock bands of all time. The band faithfully recreates the grand scope of Queen's live shows, both musically and visually, with attention to detail capturing the amazing live Queen experience that filled stadiums around the world. No backing tracks - it's all live, and "Guaranteed to Blow Your Mind!"
 
Simply Queen is fronted by Freddie Mercury impersonator extraordinaire Rick Rock. Guitarist Bob Wegner was hand-picked by Queen's Brian May and Roger Taylor to play guitar in several productions of the award-winning "We Will Rock You" musical. Drummer Phil Charrette and bassist Mitch Taylor are veterans of the southwestern Ontario and Detroit circuits.
Friday, June 14, 2019
Rainbow Island
Concert begins at 8 p.m., Doors open at 6:30 p.m.
Tickets:
www.southerngrown.com
or 877-896-3378
Option 1: Concert Ticket $35.00
Event FAQ
Date? 

Friday, June 14, 2019

Event times?

Concert begins 8 p.m., Doors open at 6:30 p.m.

What is included in the price of a concert ticket ($35)?

Concert and parking/shuttle. Guests may bring folding chairs.

Is there going to be Food & Drinks for purchase at the event?

Yes. Food offerings will vary in price. Full bar featuring beer, wine and cocktails for purchase.

What time can I get in to the event?

Gates open at 6:30 p.m.

Where is the Main Event?

Rainbow Island at Sea Island

What is required to enter the concert venue?

A hard copy ticket or the ticket email confirmation via mobile phone is required.

What is the Attire for the Event?

Casual dress

Are there different seating sections?

No. there is only one concert ticket. Seating closer to stage is on a first come, first serve basis.

At what age do children need a ticket for the event?

Under 3 are free

How much is Parking?

Parking is included in the ticket price.

Where is Parking located?

Parking is available on Sea Island at the Beach Club. Sea Island Gatehouse will provide directions.

Are there shuttles to transport back and forth from the venue and parking lot?

Yes. Shuttle service will run from the parking lot to the concert venue starting at approximately 6:30 p.m. and will continue on a 15-20 minute cycle.  

Where is Handicapped Parking located?

On Rainbow Island/closest to venue. The Sea Island Gatehousewill direct to this area.  

Do I need to bring my own seating?

Yes. All guests may bring folding chairs (bag chairs are subject to search).

Can we bring in outside food, drinks, and/or coolers, backpacks?

Outside food and beverages are not permitted.

What size can my cooler and/or backpack be?

No coolers or backpacks allowed.

Can we bring an umbrella?

Yes

Do you have any special provisions for the handicapped?

Special parking is available on Rainbow Island, closest to the venue.

What is your Rain Policy?

Rain or Shine

Where is Lost & Found located?

At main entrance on Rainbow Island.

Where is Customer Service located?

At main entrance on Rainbow Island.

What if I lose my tickets?

Contact Complete Ticket Solutions 877-896-3378

southerngrown@completeticketsolutions.com

.

Is re-entry allowed to the event?

No

Can I bring Pets?

Service animals only

Do you have Senior Citizens, Student, or Military prices?

No

Is there a special Sea Island Club Member discount? 

There is no discount available

What are your preferred hotels?
The Closter and The Lodge                                  The Inn at Sea Island
888-907-9860                                                        888-990-1979
       
www.seaisland.com